HSP

-M2M is open to Christian Missionaries

This includes singles and couples.
Be Encouraged, Empowered, and Revived with HSP-M2M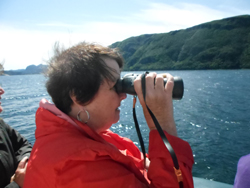 His Secret Place, a Ministry to Missionaries (HSP-M2M) is an international retreat intended to encourage, empower, and revive missionaries. Next HSP-M2M is scheduled for August 17th - 21st, 2021. HSP-M2M will be a powerful celebration of missionaries and their work forwarding God's kingdom.

M2M 2022 is scheduled for August 4-8, 2022. Please check back in February 2022 for new applications.
---
Set in stunning Gros Morne National Park, Newfoundland and Labrador, the retreat combines the beauty of God's creation with activities to refresh the body, mind, and spirit.
HSP-M2M 2018 - 2019 Testimonials