David & Claudia Chafe
M2M Volunteers
Claudia and Dave first got involved with M2M because it touched their hearts at what the group was doing for others.
Read More Staff & Volunteer Bios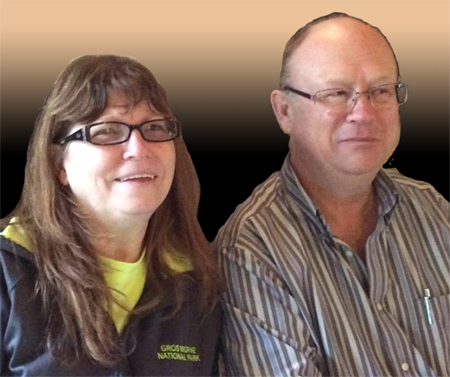 Claudia and Dave live in the beautiful Gros Morne area of Newfoundland and have been volunteers with M2M since 2011. They are both involved in ministries of their local church such as Sunday School and women's ministries. Dave is also a Lay Minister preparing and conducting services at the church and hospital chapel. He has achieved an Associate in Theology and continues to take theology courses through Queens College, Memorial University of Newfoundland Labrador.
Claudia's hobbies are knitting, crocheting, reading and walking with a Christian friend to talk about God. Dave enjoys reading, snowmobiling, woodcutting and just quietly sitting by a fire in the great outdoors.
While working in the area, Dave's heart was touched by the ministry of M2M and he felt compelled to volunteer. He and Claudia now oversee the transportation and host local excursions for the M2M events.
Claudia's favourite Bible verse is Proverbs 3:6 which says, "In all thy ways acknowledge Him and He shall direct thy paths".
Dave's favourite Bible verse is John 3:16 which says, "For God so loved the world that he gave his only begotten son, that whosoever believes in him shall not perish but have eternal life".