Displaying 1 to 7 of 11 Articles

HSP CRAFTED PRAYER


NORMA'S IAM PRAYER LETTER


IAM's FIRST M2M EVENT... TREMENDOUS SUCCESS


TENACIOUS LITTLE FELLOW


THE JOURNEY TO HIS SECRET PLACE


NATIONAL AND INTERNATIONAL ENDORSEMENTS
---
HSP CRAFTED PRAYER
March 1, 2018
Holy Crafted Prayer_____________________________
A crafted prayer is a prayer which after meditating especially on Ps 91 asking Jesus what He is interceding for on behalf of HSP. I waited and saw and wrote what I sensed He had on his heart. I'm learning to pray this way on an ongoing basis instead of often times praying different things. I feel that this is a prayer that can be prayed for as long as it takes to see it all as a reality. It doesn't mean other prayers are not effective or good, but sometimes we
don't pray what the three are praying. It takes longer then to see things happen. Praying the word works too and there is much of Ps 91 in the prayer but from the Passion Translation. Anyway here it is, this is what I saw and sensed.
I always see HSP as God's Holy Heart for his servants, those who go in His name. Like Noah and the Ark this is a HOLY PROJECT. 120 years of obedience moving forward as God instructed, not seeing beyond the next step. But He also had a HOLY desire to obey and see it God's Way. It was for the Salvation of God's creation.
His Secret Place
I often see it as an EAGLE, flying on the breath of God. High undisturbed by the storms, just rising higher and becomes even more steady. No weapon is formed against the purpose of getting to a High Place, in a safe and secure shelter. It forges a path to God's stronghold to bring those who are wounded and tired to Rest and be Restored. To rise up and take the Promised Land as their inheritance. ~ Norma
---
Prayer

Lord thank you that Your Secret Place is your Holy Heart for your Warriors. You have established your stronghold where they will find shelter, receive confidence and strength. Renewal will be the order of their stay. Your massive arms will comfort them protecting them from the lies, the hidden traps and lack of experiencing your love.
Your faithfulness will be their cloaks of righteousness, they will be dressed in quiet confidence. Your mercy will cover them, restore them, will provide for them, and will heal them. They will come without fear and they will Rest.
Like an Eagle you will endure with them through the night on a high and mighty place. They will not fear a thing, day or night danger will not trouble them. For you will keep them safe and secure. Their place will be as spectators as they see you restore all that was sacrificed and taken. Heaven's armies will protect them as they come and go returning to their stations defending them from all harm. You will keep them from stumbling into traps even among the darkest of realms. Protection, Rest, Restoration from all attacks, traps, disease, lies, false accusations, fear and hopelessness you will provide. You will protect them from all this in their secret place.
Because says the Lord they have greatly loved me and have allowed me to love them I will set them on a high place, safe and secure before my face. AMEN!
EYES IN THE SKY
May 4, 2016
HSP Positions to put Eyes in the Sky

As you may know, all our photography and videography is done in-house. Between Edith Hulcoop on photography and myself with the videos, we try and present the ministry to the world in an informative and attractive framework. Our video tool kit has grown from a simple Kodak M753, 7.0 mega pixels camera to a Canon DSLR EOS Rebel T3i, 18 mega pixels camera. It's been a bit of a learning curve for me learning how to properly use these technologies but I am up for it.

Last year I was first introduced to aerial photography/videography by a friend who posted a video online. I was impressed. As I looked forward to the next years M2M event for 2016 I was wondering if my friend would be able to take some footage of our missionary guests as they kayaked on the bay in Norris Point, NL. The short of the story, he was not able to make that happen because of the time commitment needed to complete the paper word he would have to do to comply with regulations under Transport Canada. So, after intensive research and agreement from the HSP board of directors, we decided to invest into a flying camera, better known as a drone, I prefer to call it by its right name, UAV, unmanned aerial vehicle. Also call unmanned air vehicle or UAS, unmanned aerial system, in the USA.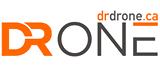 If you are ever in the market to purchase a UAV, then it's best that you make your purchase from a company that has a proven record of service and reliability. Dr. Drone, based out of Dartmouth, N.S., takes great pride in knowing their stuff when it comes to their products, i.e. the Phantom series. Eddie Habib, owner of Dr. Drone, not only packages a great deal but provides a wealth of information and free assistance to make the learning curve into this world of UAVs an easy transition. Dr. Drone doesn't end their time with you at the cash register but encourages you to keep in contact so they can lend aid as you continue to evolve into your drone experience.

We want to give a heartfelt thank you to Eddie for his gracious gift of a Phantom Hard Shell Case and a set of propellers. This gift came unexpected and is certainly needed to help protect our investment as we transport the equipment from place to place.

Check out their website and get more acquainted with their products and services. Tell them I sent you. www.drdrone.ca or call their toll free number 1.844.373.7663

~Derm
HSP PRAY & FASTING LETTER - APRIL
April 8, 2016
APRIL 8th, 2016
HSP Pray & Fasting Letter
It's funny, I don't have a clue what the Lord wants us to pray about till I sit down and start typing.
Every aspect of His Secret Place is dear to the Lord and He wants us to dig deeper into even the most minuscule aspects of the project, like our responsibility for making this carbon footprint on this nearly virgin piece of land as little as possible. I say nearly virgin because there is an outfitters lodge on the boarder of the land. I say carbon footprint because according to the world consciousness, the people of earth burn fossil fuels in order to satisfy our western way of life and it has gone to an extreme. I agree with this point of view to a point. Not on the science, on how they arrived there, but on the responsibility we have to take care of what the Lord has blessed us with.
We will be taking the most reasonable informed approach when we move in on the land to erect the various structures, i.e. main facility, staff cabins, green house, chapel etc. We must be respectful of all living creatures, plant life and the natural lay of the land. We want to keep its beauty. So, if we discover that there is a rare plant or and animal or bird that suffers extinction, we must take every precaution to preserve the life of what the Lord has beautifully created.
We are commanded to take dominion of the earth and be good stewards of what has been entrusted to us. We are to continue what the Lord has commissioned Adam and Eve to do: Genesis 1: 26, 28
And God said, Let us make man in our image, after our likeness: and let them have dominion over the fish of the sea, and over the fowl of the air, and over the cattle, and over all the earth, and over every creeping thing that creepeth upon the earth.
And God blessed them, and God said unto them, be fruitful, and multiply, and replenish the earth, and subdue it: and have dominion over the fish of the sea, and over the fowl of the air, and over every living thing that moveth upon the earth.
1 Cor. 4: 1,2
Let a man so account of us, as of the ministers of Christ, and stewards of the mysteries of God.
Moreover it is required in stewards, that a man be found faithful.
Let's pray that the Lord gives us knowledge and understanding of the environment and all that He wants protected and kept intact. And that there be a supernatural cooperation and agreement with all stakeholders on what we propose to establish on the land, i.e. International Appalachian Trails NL, Kruger Pulp and Paper, Government Departments, local organizations and our neighbours, i.e. Dan Ryan, owner of the Outfitting Lodge. AMEN!
There ya go. Let's pray together in agreement for the above and receive it, in thanksgiving, as if it were a fact, which has come to pass. DONE!!!
Lord bless my brothers and sisters with Supernatural Utterance and Big Grace,
Derm
NORMA'S IAM PRAYER LETTER
April 1, 2013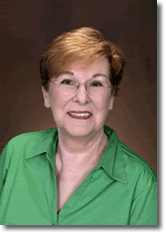 A Vision without a task is just a Dream, A Task without a Vision is Drudgery and a Vision with a Task is Liberty.
The focus for the September prayer letter is for the leading of the Holy Spirit as IAM takes steps towards His Secret Place.
Several scriptures have been rumbling about in my Spirit this month and it pertains to God speaking to us and His Name.
God tells us that he has revealed Himself by His Name.
Isa 52: 6 (New Living Translation)
"But I will reveal my name to my people and they will come to know its power. Then at last they will recognize that it is I who speaks to them."
Isa 45: 23 (New Living Translation)
I have sworn by my own name and I will never go back on my word.
The various names of God explain His Power, His Nature, and His relationship with man. The Old Testament believers held God's name in awe and respect.
Mal 2:5 (Amp)
My covenant with Levi was to give him life and peace because of the reverent and worshipful fear with which the priests would revere and stand in awe of my name.
In Ps 91, we are told that many of the promises in this Psalm are based on our knowledge of God's names.
PRAY
That since God has provided all that we need for life and godliness as a gift of grace through the Lord Jesus (2 Peter 1: 3) that we should worship His name and acknowledge Him and His provision through the Lord Jesus.
Isa 50: 4-5 (New Living Translation)
The Sovereign Lord has given me his words of wisdom, so that I know how to comfort the weary. Morning by Morning he awakens me and opens my understanding to His Will. The Sovereign Lord has spoken to me and I have listened. I have not rebelled or turned away.
I want us to look at a couple of God's names.
Hallowed be the name of Jehovah Tsidkenu – Jehovah our Righteousness.
Jer. 23: 6
When he is king the people of Judah will be SAFE and the people of Israel will live in PEACE. He will be called The Lord our Salvation.
PRAY

Thank you Father that in Christ you have made us righteous, your name gives us peace and safety in Christ.
1 Cor. 1: 30
But God has brought you into union with Christ Jesus and God has made Christ to be our WISDOM. By Him we are put right with God, we become God's holy people and are set free.
Thank you that in Christ we have been made righteous and Christ's very wisdom is given to us to come with ears wide open to listen as day by day He opens our understanding to His will in the things of this ministry of IAM, and the way forward.
Hallowed be the name of Jehovah M'Kaddish – Jehovah who sanctifies
Exodus 31:13 (Good News)
Keep my Sabbath, my day of rest, because it is a sign between you and me for all time to come, to show that I the Lord, have made you my own people.
Thank you Father that we are perfected by Your will O God because you have sanctified us by your Spirit.
That as decisions are made concerning the way forward, we would remember your day of rest and the promise that we are your people and that you delight in showing us the way forward.
Hallowed be the name of Jehovah Shalom – Jehovah is my peace


Judges 6: 24 (Good News)
Gideon built an alter to the Lord there and named it, "The Lord is Peace".
Col 3:15 (Good News)
The peace that God gives is to guide you in the decisions you make; for it is to this PEACE that God has called you together in the one body. And be thankful.
Lord we thank you that PEACE is who you are and you impart yourself always at the point of need. Peace, Wisdom and Understanding, the path to take as we remember that we have not been this way before.
Hallowed be the name of Jehovah Shammah – Jehovah is present
Ps 46: 1
God is our Shelter and Strength always ready to help in time of trouble.
Thank you Father that you are present by your Spirit. You are with us always and your Spirit gives us rest in the decisions that we make day by day.
Hallowed be the name of Jehovah Jireh – God's provision will be SEEN


Gen 22:14 (Good News)
Abraham's journey to Mount Moriah.
Abraham named that place "The Lord Provides". And even today people say, "On the Lord's Mountain He provides."
That God would demonstrate the power of His name by providing all that is needed in every area of this ministry.
That the ministry would not only be blessed but would continue to be a blessing wherever it is represented.
That God supplies all the needs of IAM (not according to the giftings, abilities or efforts of its leaders) but according to His Riches in Glory by Christ Jesus (Phil 4-9)
God makes ALL grace abound unto us in this ministry and we ALWAYS have ALL sufficiency in ALL things that we may abound in EVERY good work. (2 Cor. 9:8)
Hallowed be the name of Jehovah Rohi – The Lord my Shepherd
Prov. 3: 5-6
You are our Shepherd in Jesus by your Spirit we trust in you with all our hearts. We lean not to our own understanding. In all our ways we acknowledge you and you direct our paths.
How much do you want your name exalted Lord above all things. All things done to bring Glory to your Mighty Name.
John 16: 13
You have given us your Spirit of Truth who leads us into all truth.
1Cor 2: 10
Who shows us the deep things of God
1Cor 2: 16
Who gives us the mind of Christ
Rom 8: 14
Because we are your Children you lead us by your Spirit who gives us the knowledge of your Will

We have so much to be give thanks for. Let us remember that thanksgiving releases Grace which in turn releases Peace.
We have taken just A PEEK AT God's names. We are told in the 10 commandments to not take the name of the Lord in vain. This following question was dropped into my spirit and so I put it out there… food for thought…
"I wonder if we take God's names in vain when we passively accept circumstances that defy the Name of the Lord"? Let me know what you think and what God shows you.
Further prayer requests from Derm…
Here are two areas needing prayer...
Coffee Online is about to launch it's new website. Pray for God's favor that the launch would go well, that this website would be shared among the masses and that we would penetrate the internet marketplace, gain great favor and experience an increase in sales and also repeat sales.
VisionQuest is an opportunity for individuals to see first-hand the work of missionaries as they visit their projects in Honduras. The goal is that the Lord touch those individual hearts to engage in the support of His Secret Place, a Mission to Missionaries by giving of their personal skill sets and financial support. Pray that the Lord would attract the right people to journey with us on our next VisionQuest tentatively set for February, 2012.
Blessings,
Norma Frizzell
THE JOURNEY TO HIS SECRET PLACE
March 31, 2013
Dermot Westcott shares the story behind this God-inspired vision and how M2M will be the first step to seeing it fulfilled.

Derm and Viola Westcott are on an incredible journey. Called to be missionaries, they have been serving the poor and impoverished children of Honduras since 2003. But deeply rooted within the heart they share is another calling from the Lord: to encourage missionaries who dedicate themselves to this sometimes difficult and challenging kind of work.

Their desire to encourage missionaries is connected to a vision that the Lord laid on Derm's heart back in 1976; a vision that they now call "His Secret Place".

His Secret Place is a vision for a modern facility to host missionaries, pastors, and Christian leaders who are called to care for others. It will be an extraordinary structure unlike anything currently standing on Newfoundland soil today. Derm believes the location the Lord is setting apart for this sanctuary lies within Codroy Valley; a vast and scenic area of the western coast.

So what has it been like to be carrying such an awesome vision for all these years? As Derm explained in an interview, pursuit of this dream was not always full of passion and excitement.

"In the beginning, I didn't understand that this was a vision, so I held it close to my chest for many years. And in the few times that I did share it, I didn't get any encouragement regarding seeking it out, so that kind of made me a bit shy about sharing it with anybody."

Derm initially began thinking about His Secret Place when he was just 19 years old. In the following years, he met and married Viola (Bonnell). As time moved forward, he began to share this vision with Viola more and more; and the Lord began to give them signs that this was indeed a vision from Him. As Derm reflected back to those years, he recalled periods of loneliness and confusion. He put his feelings of carrying a vision in this perspective:

"Oftentimes you feel lonely and very doubtful whether you're on the right track or if it's all in your head, because it is in your head – nobody else has it. I was very careful to realize myself that this was not something that I had drummed up; this was something that the Lord had given to me. It was very important that I get direction from Him in this whole process."

In the summer of 1999, Derm went on his first short-term missions trip to Honduras. Near the end of the trip, Derm, pursuing God's leading to ask about orphanages in the area, found himself in the countryside, looking out over coffee fields. In the fields were thousands upon thousands of coffee bean plants. He had always consumed coffee, but had never seen where it came from. As Derm gazed upon these fields, the Lord dropped another idea into his spirit, "Coffee with a Mission." Perhaps coffee could be sold to support missionaries and their projects.

The following year Derm, Viola, and their son Joshua went to Honduras to research the potential of this new venture. They would stay there for six months, collecting information on the various details that would be required. In the meantime, Derm made his living in Newfoundland as a webmaster and had already registered the domain name; www.coffeeonline.org.

By 2001, a friend of Derm's, Faye Rowe, agreed to put the vision of His Secret Place into words. In the same year, Derm became co-founder of the International Alliance for Missions, Inc. This organization would oversee the operations of the coffee venture, while working towards the greater vision of His Secret Place. By August of 2002,

Coffee Online became a fully functioning e-commerce website used to sell Fair Trade and Honduran FairWay coffee in support of mission projects.

Derm and Viola eventually moved to Honduras; emerging themselves into full-time mission ministry. They continued to wait on the Lord regarding His Secret Place, and were discovering more about this vision.

In 2006, a woman from Newfoundland named Deb Bonnell had a dream about Derm and his vision, without ever hearing about it. She connected with a friend of Derm and Viola's, Alma Greeley, who shared it as follows:

"Deb said in the dream she was at a construction site with you. She said that it reminded her of a fortress or a castle. There were a lot of people working, and story upon story there were lots of windows where you could see more people working on the inside. You both were walking around this site, and she was thinking that you were like Noah; just as Noah had to be obedient and follow the Lord's instruction even though there was no evidence of rain, you were doing the same thing at that place!"

Today, Derm and Viola are about to enter a new stage of what has already been an amazing journey. September 2009 will mark the first step towards seeing the vision of His Secret Place fulfilled. It is then that Derm, Viola, and IAM will launch Mission to Missionaries (M2M). This is an international retreat that will focus on encouraging and empowering global missionaries. This retreat will actually demonstrate what the Lord would like to accomplish in creating His Secret Place.

As Derm described, the Mission to Missionaries retreat is expected to have positive results.

"We expect to create an awareness (of the vision) in the Body of Christ in Canada and the United States. Churches will become aware of the need for missionaries to be supported in areas such as ongoing pastoral care. Most importantly, we will be reaching out to missionary couples and singles who attend this event. They will go away rested, encouraged, renewed, refocused, and pumped, ready to go back into their fields of service continuing in the call that the Lord has for them."

Now that the vision is emerging into its first phase, Derm is expressing his confidence and faith in how the Lord will pave the road ahead.

"There's a level of excitement to this. I have a new level of confidence that the Lord is laying the ground work for this step by step. The fact that other people are onboard and are putting their talent, skill, and prayer into this is also very encouraging. Faith is definitely something that we need to exercise daily. Your agreement in faith in every aspect and step of the way is obviously very important. I believe that the timing is good and that the timing is now, and we're seeing things finally coming to pass. M2M is actually the first step towards building a permanent facility, which is the vision itself."
MISSIONARY ATTRITION: POOR RELATIONSHIPS WITH OTHER MISSIONARIES
March 1, 2013
Poor relationships with other missionaries…
Another cause for missionaries to leave the mission field is poor relations with other missionaries.
What is it with us that we feel so threatened when we feel that someone else may do better then us, or may take something away from us! We sometimes go out of our way to build walls between us and others that are in ministry, making sure they don't cross the line! A prayer that Jesus prayed to the Father that does not get as much coverage as the Lords Prayer can be found in John 17:21-23. I like how it's put in the Message Bible.
I'm praying not only for them but also for those who will believe in me because of them and their witness about me. The goal is for all of them to become one heart and mind— Just as you, Father, are in me and I in you, so they might be one heart and mind with us. Then the world might believe that you, in fact, sent me. The same glory you gave me, I gave them, so they'll be as unified and together as we are— I in them and you in me. Then they'll be mature in this oneness, and give the godless world evidence that you've sent me and loved them In the same way you've loved me.
There are many other scriptures that encourage us to keep the peace amongst the brethren and think of others more highly than ourselves. I guess we still have some of the mindset we had before we became Christians, and that is that we want to build our own little kingdoms. Still, it is hard to keep a balance in our relationships when we have bad experiences where others deliberately undermine us, or deliberately try and persuade people to work with one mission and leave the other. It must be a stench in the Lord's nostrils when He has to put up with our childish ways.
Relationships between missionaries in the field are not much different than the denominational churches we have in Canada/USA. We sense that we must protect the work we feel so led to do on behalf of the Kingdom of God. We are afraid that THEY may get one up on us. Man, are we ever going to learn? If the Lord is waiting for the church to become one before He comes back… well, no concern about that happening anytime soon!
I know that these are harsh words and somewhat awakening but they need to be said. I like how Paul put it in Ephesians 4: 1-6 (The Message Bible):
In light of all this, here's what I want you to do. While I'm locked up here, a prisoner for the Master, I want you to get out there and walk—better yet, run!—on the road God called you to travel. I don't want any of you sitting around on your hands. I don't want anyone strolling off, down some path that goes nowhere. And mark that you do this with humility and discipline—not in fits and starts, but steadily, pouring yourselves out for each other in acts of love, alert at noticing differences and quick at mending fences. (Look up the last part of His prayer in verses 24-25)
You were all called to travel on the same road and in the same direction, so stay together, both outwardly and inwardly. You have one Master, one faith, one baptism, one God and Father of all, who rules over all, works through all, and is present in all. Everything you are and think and do is permeated with Oneness.
We should be encouraging one another in our calls from the Lord. Being a part of someone else's vision will only enhance ours. If you were to boil it down, we are all a part of someone else's vision. Ultimately, we are part of the Lord's vision. We are all members of the Body of Christ. I should be encouraging you to do your part effectively because that will only lead to my success in whatever I am doing. It does not matter if I do not see it immediately but the finger and toe have a lot in common. When one hurts the other is affected, but more importantly, when one succeeds the other undoubtedly will reap the benefits.
I have seen missionaries compete in power struggles in the field. Neither one giving way to the other, nor humbling themselves to allow the other one to blossom. Sometimes it's a matter of a disjointed "power of command" not being respected. In those cases, the leader should know better than wrestle the matter to the point of division. This would be a great time for one to humble oneself, make peace and put the other above oneself. Complex… yes, not everything can be so simply remedied just by gracefully bowing out but the alternative is less pleasing to the Lord, believe me. If it were not for the Lord's Mercy towards us sad bunch, we'd be goners! Here is a thought… What's pride got to do with it?! Selah!